Creeper Jeepers Blanca Workdays 2012
The Creepers did 2 trips over to Blanca this year. one in late July to resupply the Rocky Mountain Field Institute in support of their trail work on the high mountain footpaths.  We loaded up their gear and had an uneventful trip up the trail.  After unloading we headed up to Blue Lake at the top for lunch and a bit of fishing.  On the way down there was a bit of excitement on Jaws one but all got down safe.
Trip number two was to bring down RMFI and do a bit of work.  We had a very quick trip up, 2.5 hours from camp to the lake so we headed over to the right side of the lake to inspect work done several years ago. 
Oh yea, we also got a check.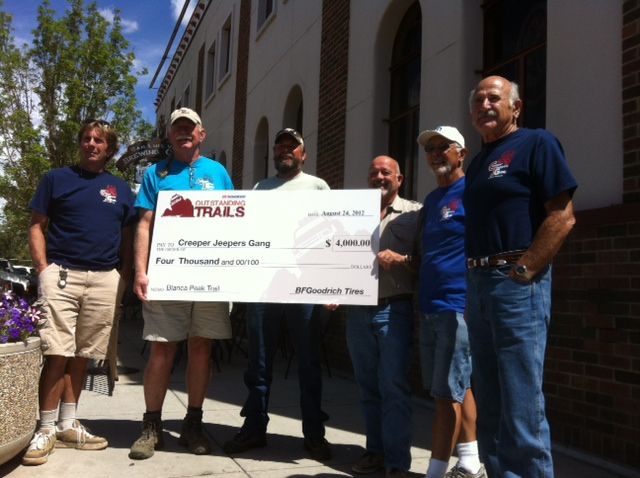 Once we got over ther we found ATV tracks through all our hard work.
We drug some more logs to block access and dug a trench to drain the mud pit. We then moved over to the other side of the lake after a bit of lunch.
More log dragging to block off an illegal ATV trail that went right by signs prohibiting travel, then up over Jaws 4 to load up the RMFI gear.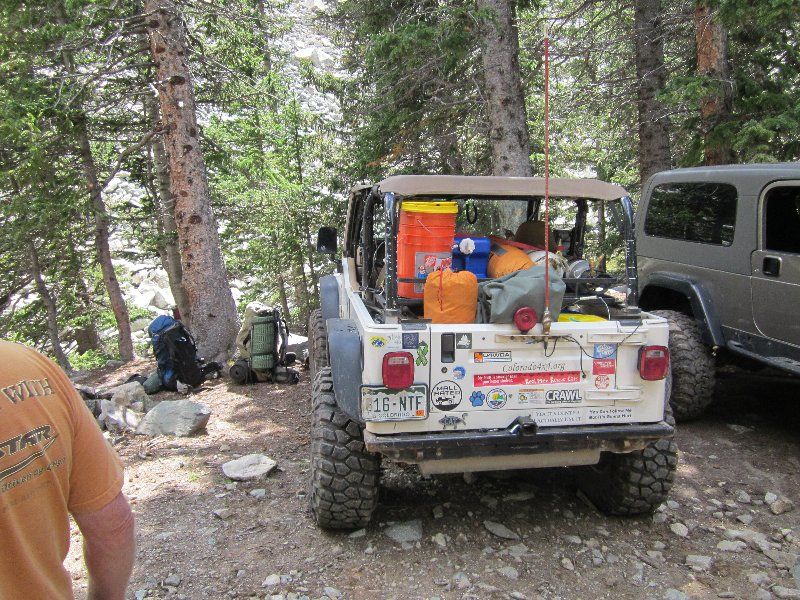 After loading up we had an uneventful trip down, on the way we drove spikes every half mile in preperation for putting in mile posts next year.  Enjoy the slide show of trip 2.